Meet Our "Joey" Gown
Thoughtfully designed for those long, but oh so fleeting nights of diaper changes, feedings, and sweet newborn snuggles.
Featuring foldover sleeves, a bottom to top zipper for no fuss diaper changes, tag free to ensure no irritation, and the softest fabric with just enough stretch to mimic that womb-like feel.
Shop The "Joey"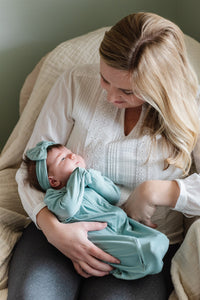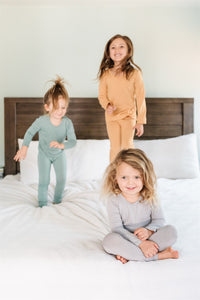 Meet Our "Josi" Pajama
We've got your little one covered (literally) with our purposfully designed two-piece pajama sets. Knowing how fast these babes grow, our intention was to create a pajama set that would last you more than a couple months.
Featuring "grow-with-me" cuffs at the ankles to allow for extra fabric length, two button neck closure for easy over-the-head wear, and of course, our super soft bamboo fabric and tag free label.
Shop the "josi"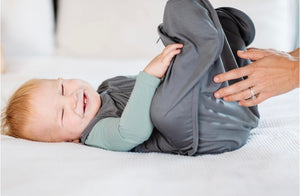 Meet Our "Knoxx" Sleep Sack
This double lined bamboo sleep sack will hug baby in buttery soft comfort. Our hand chosen fabric offers a slight stretch for full range of motion, yet structure to keep your little one comforted all night long. ⁠
Featuring a smooth gliding, double zipper, a weighted sensation for a feeling of safety and security, two sizes (6-12 mo and 12-24 mo), and of course our super soft bamboo fabric, these sleep sacks are sure to be a favorite!
Shop the "Knoxx"
Thoughtfully Designed by Two Mommas
SOFT bamboo fabric, SIMPLE design, SMART features
See What Other Mommas Are Saying...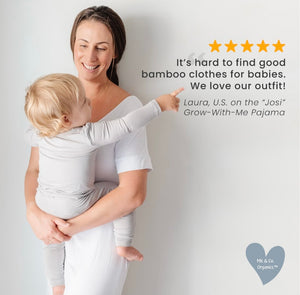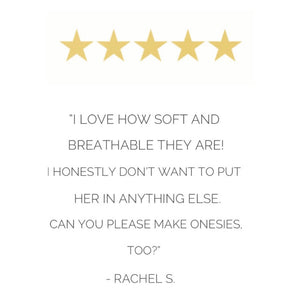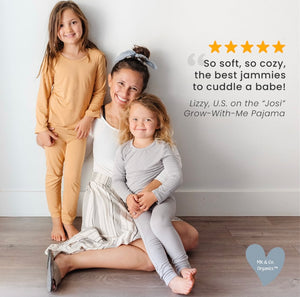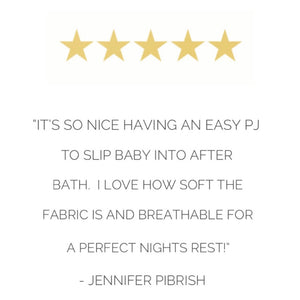 Blog
In today's world, it's so easy to get caught up in the "do more" mentality. Women are being asked to do the impossible and it's just not sustainable, which is...